Micro Wind Batt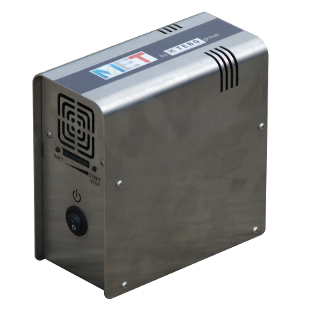 The Micro Wind Batt is an ozone generator for professional use, indicated for sanitation and deodorization of small environment.
Is placed inside a stainless steel container, in order to be adequately protected.
A microprocessor allows the user to program the treatment duration, choosing from four different options (20, 40, 60 and 120 minutes), based on size and the pollution conditions of the environment to be sanitized.
The device is equipped with a battery with sufficient autonomy for eight hours of treatment.
The battery, once depleted, must be placed in charge and takes about 12 hours for fully recharge. It is recommend to charge daily for frequent use.
Please note that access to people and / or animals during treatments is strictly prohibited.
Applications
Cars
Vans
Other means of trasport