Air Wind Base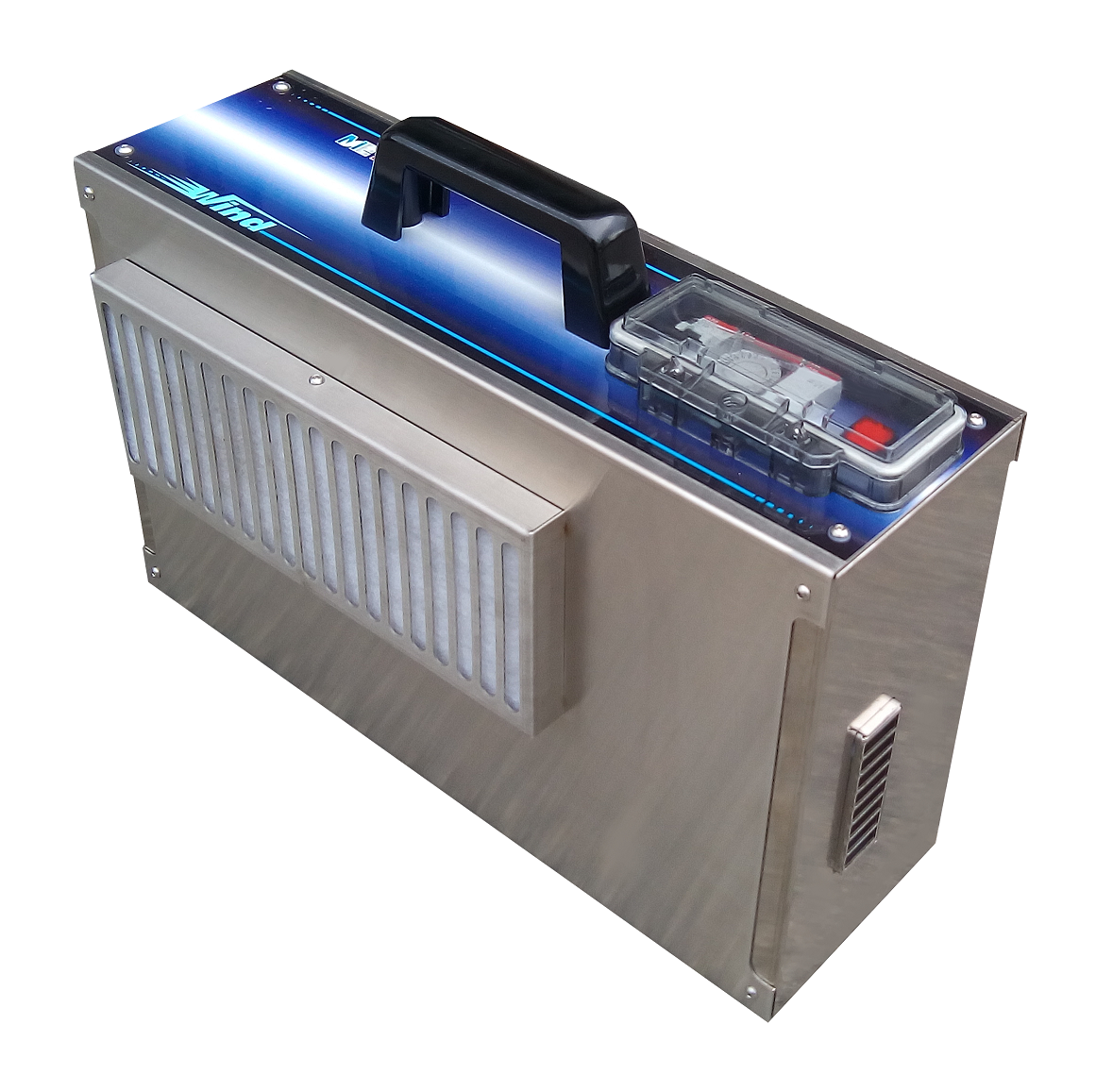 The Air Wind Base is an ozone generator designed and built for professional use. A 90 m3/h turbofan, a 2 g/h ozone generator and a Daily Programmer are located inside the stainless steel container.
It is designed for sanitation and deodorization of environments with daily frequency at fixed times.
These features make this machine particularly suitable for planned nightly treatments in kitchens, dining rooms and laboratories. The Daily Programmer, once set, will automatically repeat the treatment every day at the same time without the intervention of an operator.
Please note that access to people and / or animals during treatments is strictly prohibited.
Applications
Restaurant kitchens
Sanitation of fresh meat, cured meat, fish or pastry small laboratories
Dressing rooms and sports centers
Trasports