Poolsan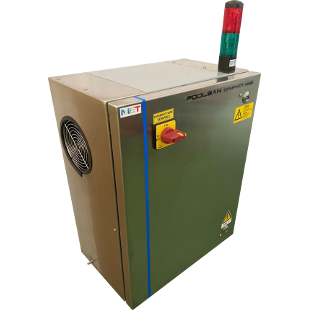 Using high quality materials, POOLSAN has been designed and manufactured for the production of ozone in gaseous form.
The on-board industrial PLC, in addition to managing the internal pure oxygen generator, is able to control any external concentration sensor or manage mixing or feedback systems.
By combining it with an optional mixing system, it is possible to generate ozonated water or ultra-pure water for swimming pools or human consumption.
In order to do this it must be connected to a water system with chemical / physical characteristics of the water similar to those of drinking water.
POOLSAN is available in 2 variants with production of 2 or 4gr / h.
During treatments, people and / or animals are strictly forbidden to enter the premises.
Applications
Small seasoning and/or storage cells
Food washing lines
Community toilets and showers
Swimming pools