Air Wind Eco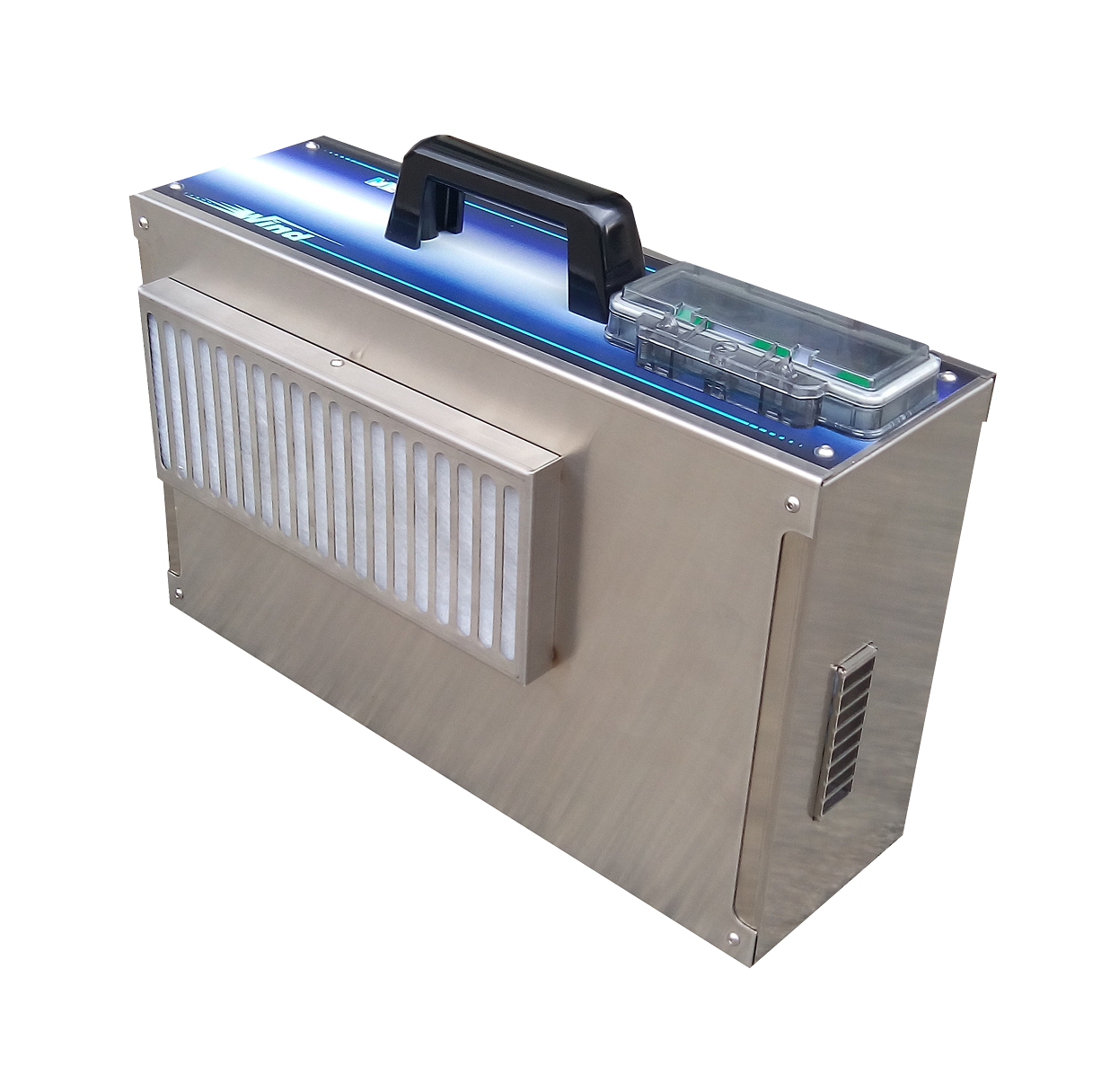 The Air Wind Base is an ozone generator designed and built for professional use. Inside the stainless steel container are located a 90 m3/h turbofan, a 2 g/h ozone generator and a controller board based on microprocessor for interventions management and control.
Is created for a frequent sanitation and deodorization of environments, since the device is able to perform many treatments per day in different locals, such as hotel rooms.
The briefcase shape makes the machine easy to handle and very easy to move, while the three control buttons allow the operator to quickly set the duration of treatment.
Please note that access to people and / or animals during treatments is strictly prohibited.
Applications
Hotel rooms
Various kind of rooms
Transports