Hercules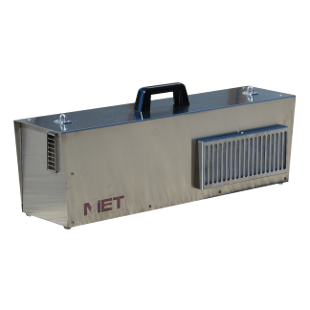 The Hercules machine is designed and fabricated with highest quality materials for professional use.
The stainless enclosure protects it adequately while the Daily Programmer manages the ozone production and time of treatment, according to dimensions and type of environments treated.
Designed to function in cooled environments or at room temperature, it may be suspended or fixed to the wall. The machine is composed by the generator body and the control box, which manages the operations.
The control box contains a Daily Programmer that allows the user to set the ozone generator (power on/off) with a frequency of 30 minutes.
The machine is used during production cycle stops, for sanitation/deodorization of food processing rooms and where food products are processed and/or preserved in controlled temperature.
Please note that access to people and/or animals during treatments is strictly prohibited.
Applications
Food storage
Food processing rooms
Preservation and storage of fruits/vegetables
Storage of fishing products