Water Proof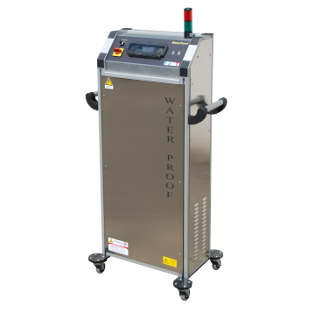 The Water Proof machine is precisely designed and fabricated with the highest quality materials.
It is controlled by an industrial PLC which manages the generation of ozone and its concentration in the room/cell using information coming from the sensors. It also has a clock with weekly calendar which manages its operation 24/7.
Thanks to these features, the machine can work in two different modes:
Controlled concentration treatment
Timed treatment

The machine is designed to treat 2 rooms independently.
Please note that access to people and / or animals during treatments is strictly prohibited.
Applications
Refrigerated cells
Seasoning/storage cells
Food processing workshops
Silos and cisterns
Tanks and barrels
Workplaces with high hygienic requirements