Pro Wind T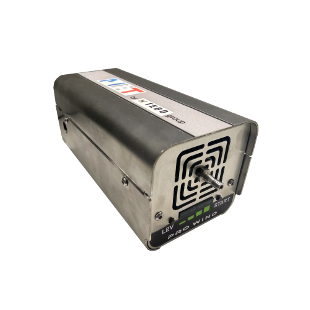 Pro Wind T is an ozone generator used to sanitize small rooms where food is processed, offices and toilets.
The new titanium generation module is housed inside a stainless steel container, to be adequately protected and suitable for professional field use.
A microprocessor allows the user to manage treatment duration in 2 ways:
Time treatment with manual selection of 4 desired treatment duration.
Percentage treatment with desired time portion, which has a perpetual repetition, alternating production of ozone and pause.

Please note that access to people and/or animals during treatments is strictly prohibited.
Applications
Food showcases
Small storage rooms
Blast chillers for food
Toilets
Offices
Cars, vans and other vehicles